Products
Rental | Backline
We rent high quality drum equipment for events, touring, studio recording, festivals, and more!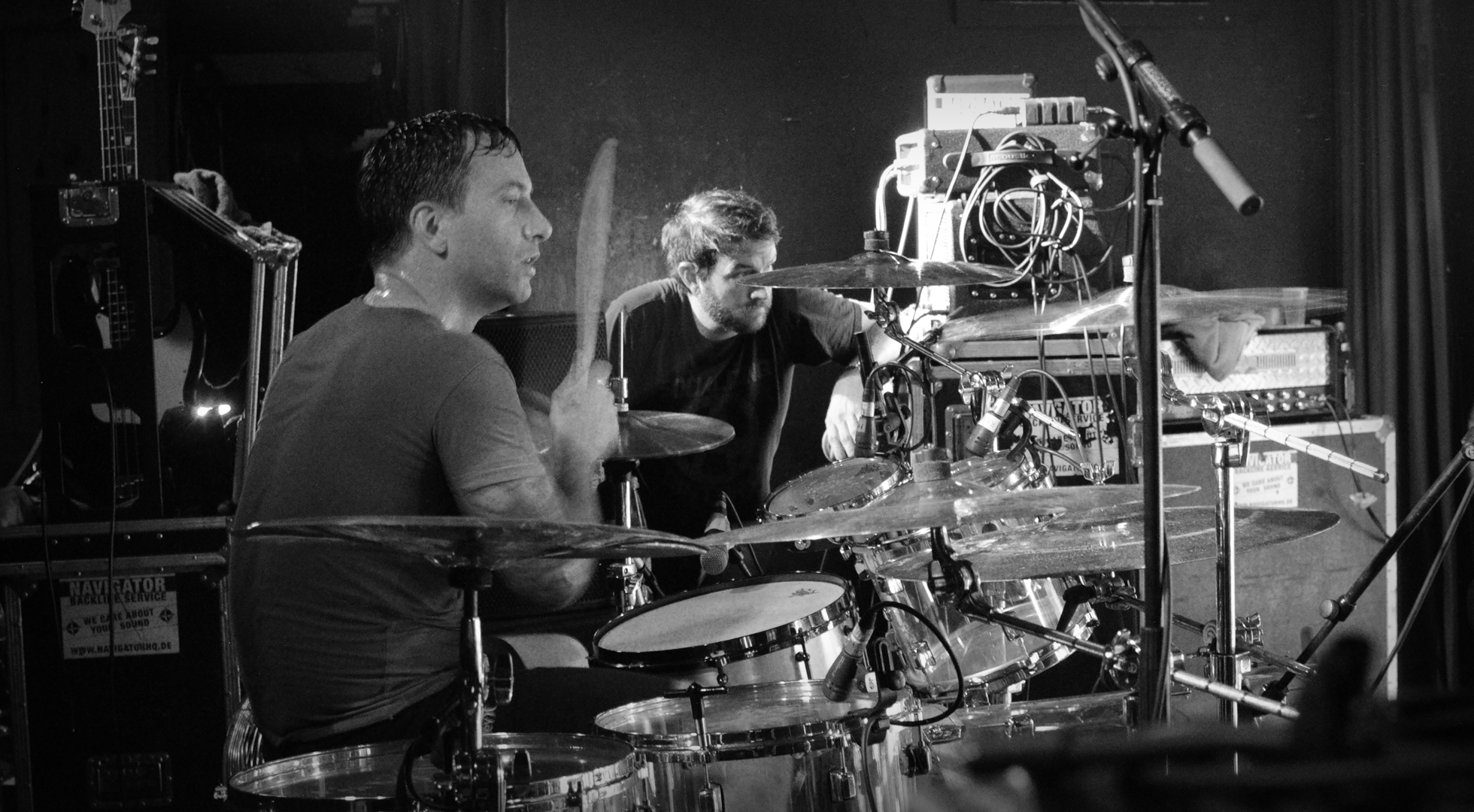 We rent drum equipment, tune your sets, and help you with any problems you might have with your drum set.
We also provide a special service for festival and concert hosts.
Rockstroh Drums accompanies you to festivals and on tour, and provides an all-round support for drummers.
If you have any questions about our rental equipment, message us at bruno@rockstrohdrums.com
OUR RENTAL SETS
We pack our rental sets in hard cases or protection racket bags. If needed we're happy to provide you with the suitable Tama hardware.
Green Rental Custom Set #1

Size

22" x 20" Bass Drum

10" x 7" Tom

12" x 7,5 Tom

16" x 14" Floor Tom

Finish

Green Stained

High Gloss Lacquer

Features

Maple Shells

Chrom Hardware

Single Tube Lugs

Black Rental Custom Set

Size

22" x 19" Bass Drum

12" x 7" Tom

16" x 14" Floor Tom

Finish

Black Stained With

High Gloss Lacquer

Features

Maple Shells

Chrom Hardware

Single Tube Lugs

Extended Bass Drum Hoop

Green Rental Custom Set #2

Size

20" x 18" Bass Drum

8" x 6" Tom

10" x 7" Tom

14" x 12" Floor Tom

Finish

Green Stained

High Gloss Lacquer

Features

Maple Shells

Chrom Hardware

Single Tube Lugs

Vintage Rental Custom Set

Size

20" x 14" Bass Drum

12" x 7,5" Tom

14" x 14" Floor Tom

Finish

Brown Stained and Oiled

Features

Maple Shells

Chrom Hardware

Round Vintage Edges

Vintage Bass Drum Spurs

Vintage Snare Lugs

White Marine Pearl Inlays On Bass Drum Hoops

Rental "Club" Custom Set

Size

18" x 16" Bass Drum

10" x 6" Tom

14" x 12" Floor Tom

Finish

Black Stained Satin Oiled

Features


Maple Shells

Chrom Hardware

Tube Lugs

Brown Rental Custom Snare

Size

14" x 7" Snare Drum

Finish

Walnut Brown Stained

Features

Birch Shell

Chrom Snare Tube Lugs

Trick Throw- Off

Puresound Snare Wire

Dove Blue Rental Custom Snare

Size

13" x 6" Snare Drum

Finish

Dove Blue

Features

Maple Shell

Chrom Snare Tube Lugs

Trick Throw- Off

Puresound Snare Wire

Black Rental Custom Snare

Size

13" x 7" Snare Drum

Finish

Black Stained With

High Gloss Lacquer

Features

Maple Shell

Chrom Hardware

Snare Tube Lugs

Trick Throw- Off

Puresound Snare Wire